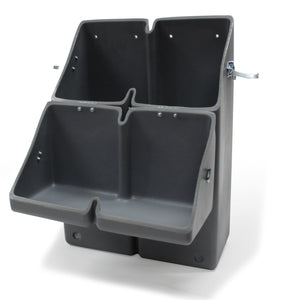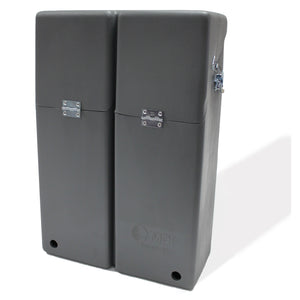 Molded Covered Storage Box holds two folded WindMaster® Sign Stands, side by side. This box can be mounted on the inside or outside of truck and is equipped with drainage holes to prevent water accumulation. The storage box comes with a hinged top.
Inside Single Cavity Dimensions: 8" x 6.75" (WxD)
Outside Dimensions: 24" x 18" x 7.5" (HxWxD)
Capacity: Two Sign Stands
High-density polyethylene
For use with: 3612DLK, 40CAM, 4814®M-DLK, 4814CAM, 4814M-SL, 5012M-SS, and 5012M-NCAM.
Not for use with 4814HDK (cover will not close).