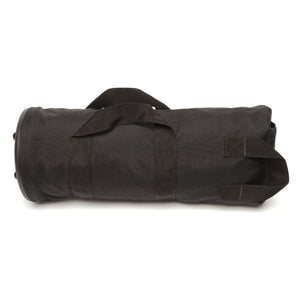 Sign Stand Storage Bag Model SA-04504 accommodates one folded WindMaster® sign stand. It is constructed of heavy-duty nylon, loads from the top and has a flap with hook and loop closure. There are three reinforced handles which allow bag to be carried horizontally or vertically.
SIGN STAND STORAGE BAG
Heavy-duty nylon bag with handles and hook & loop fasteners.

For use with:
3612DLK, 4814®M-DLK, 4814CAM, 4814M-SL, 5012M-NCAM, 5012M-SS and 40CAM.